Greetings, Parent or Guardian! For the 2021–2022 school year, P-EBT benefits will be available. If your child is eligible, benefit amounts will vary depending on COVID-related absences, virtual attendance, and school attendance.  Please click the link below for more information. P-EBT Letter to Families (English)
https://5il.co/19hyp
P-EBT Letter to Families (Spanish)
https://5il.co/19hz0


Please join us on Wednesday, May 4th @ 6 pm for the Athletic Awards Night.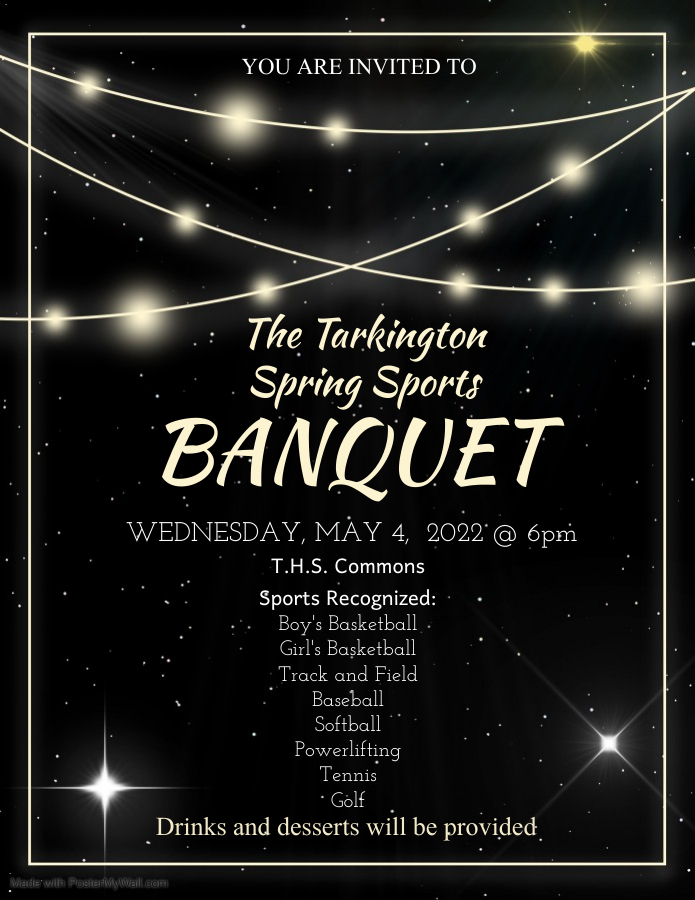 With less than 6 weeks left until the THS class of 2022 graduates, we thought it would be fun to share pictures of some of our TISD staff members their senior year. It has been so fun watching the kids try to figure out who is who. It's even more fun to hear comments like, "You were pretty back then" and "You had more hair back then". 😂😂 Parents, soak up these last weeks. They go by fast!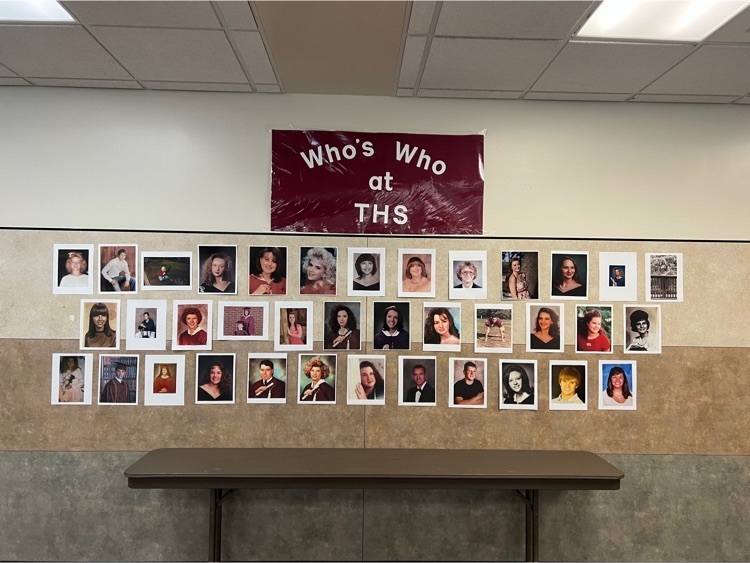 From our THS family to yours, we wish you a very Happy Easter!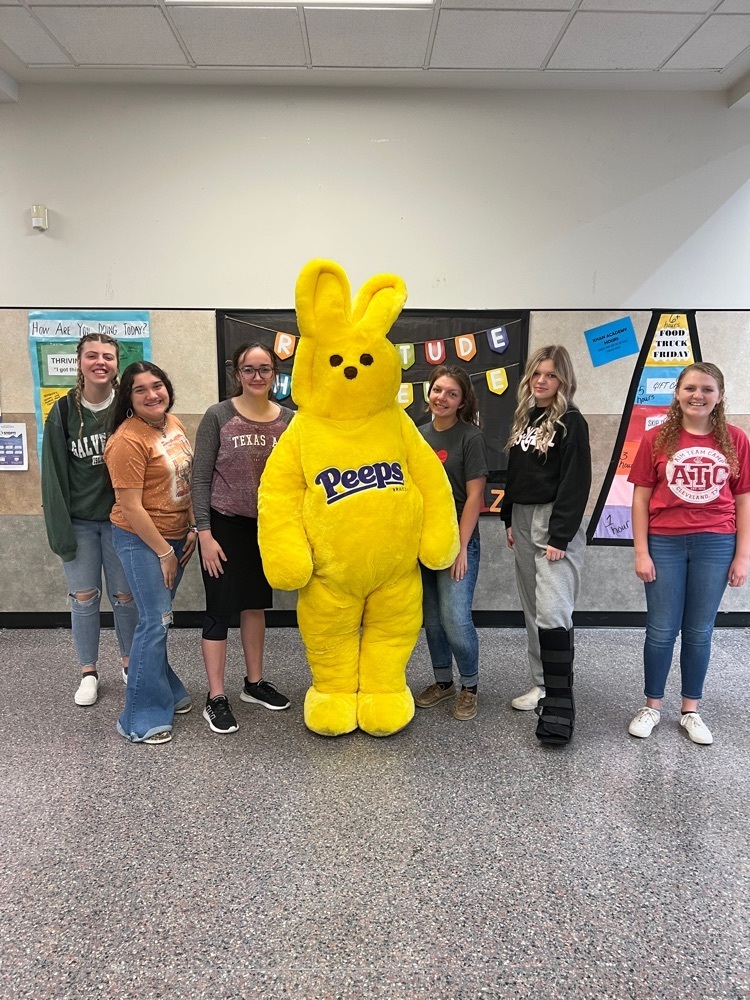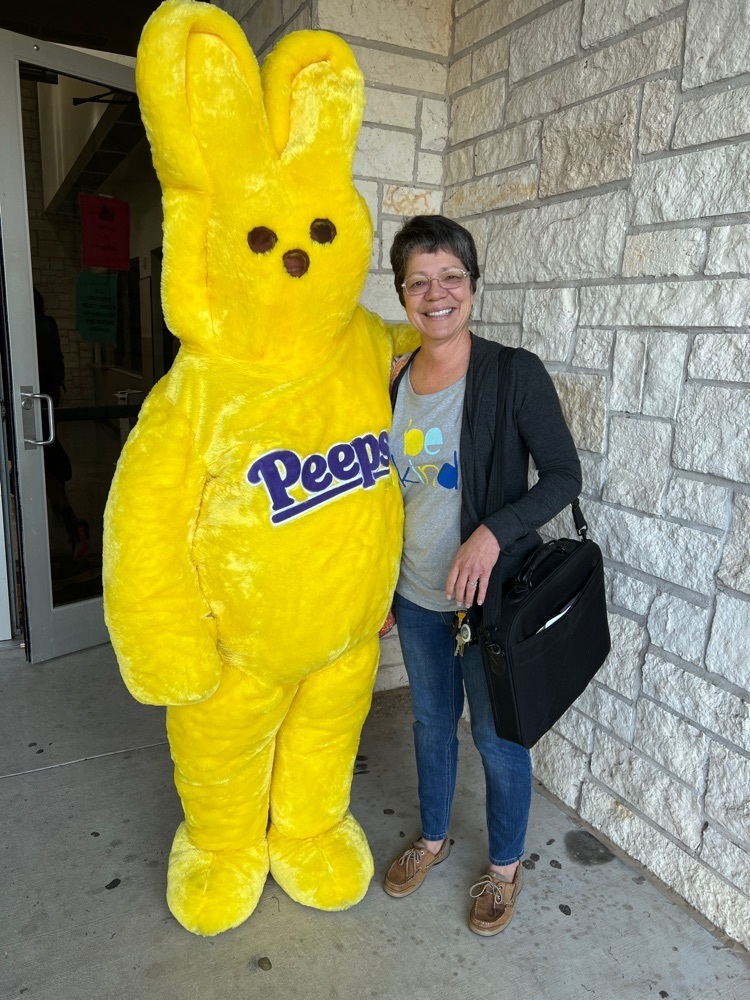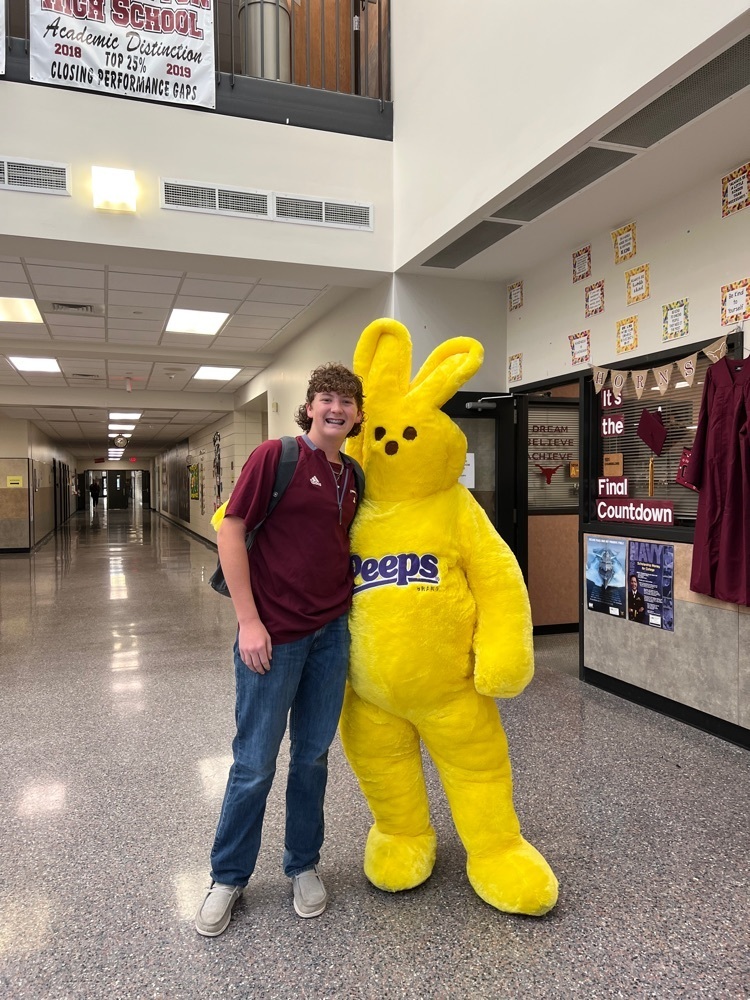 The Thundering Horns Band received ones from all judges at the UIL Concert and Sight Reading contest at Magnolia West High School and earned a sweepstakes award. Way to represent THS!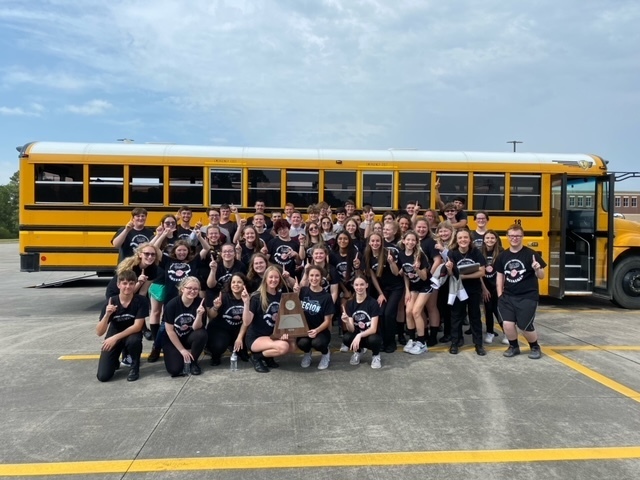 11:43 AM UPDATE... ALL phones at TISD are currently working! Thanks so much for your patience and to AT&T for their quick service call!
4-11-22 7:26 AM UPDATE: Please note, the internet is back online for the entire district; however, ALL district phone lines are down. AT&T is working on the issue. Please use email to contact the school while the phone lines are being repaired. Email addresses for all personnel can be found on the district's website at
https://www.tarkingtonisd.net/
by choosing the specific campus from the "School" tab. Once you're at the selected school's site, use the "Menu" tab to choose the "Faculty and Staff" list. Thank you, again, for your patience!

PLEASE NOTE! 6:51 AM on April 11, 22 Due to power outages yesterday, several TISD campuses and offices are currently experiencing phone system and internet outages; however, we are working to get those systems back up and online as quickly as possible. AT&T will be here sometime this morning to provide support. Please watch the website and social media for updates. We'll share them as we receive them. Thank you for your patience!

Tarkington ISD's District of Innovation Committee will be meeting to renew the local innovation plan on Monday, April 11, 2022 at 5 PM in the TISD Board Room. Committee members will be voting on renewing the plan and the public is welcome! Our current plan can be found on our website at
https://5il.co/ssk0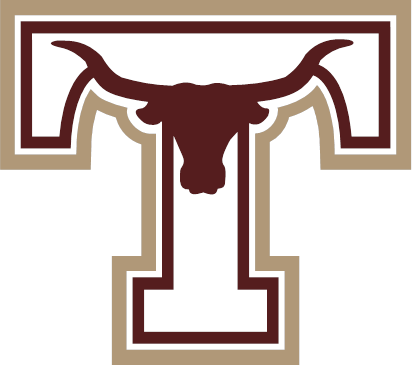 Our THS Culinary Arts students are working hard to prepare the food for prom! #smallschoolbigimpact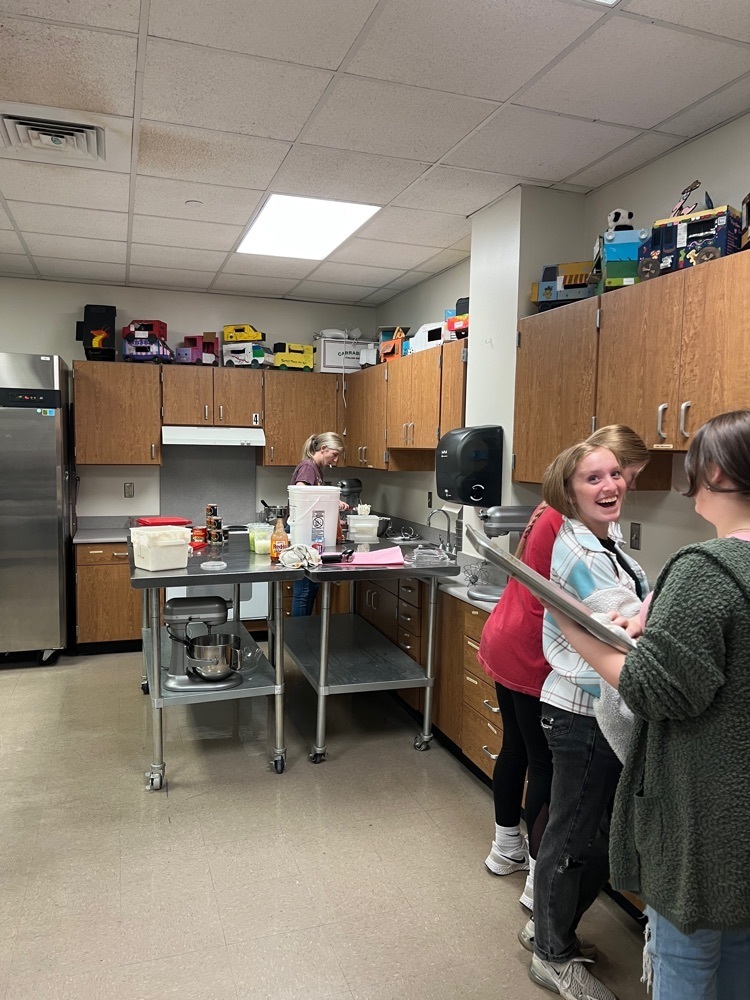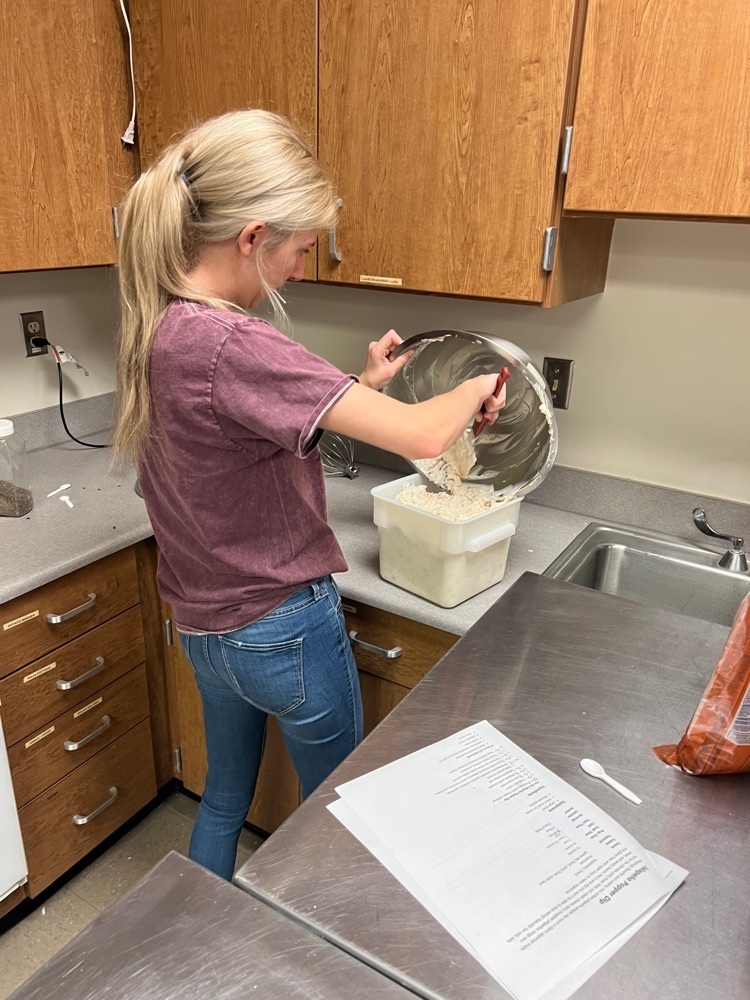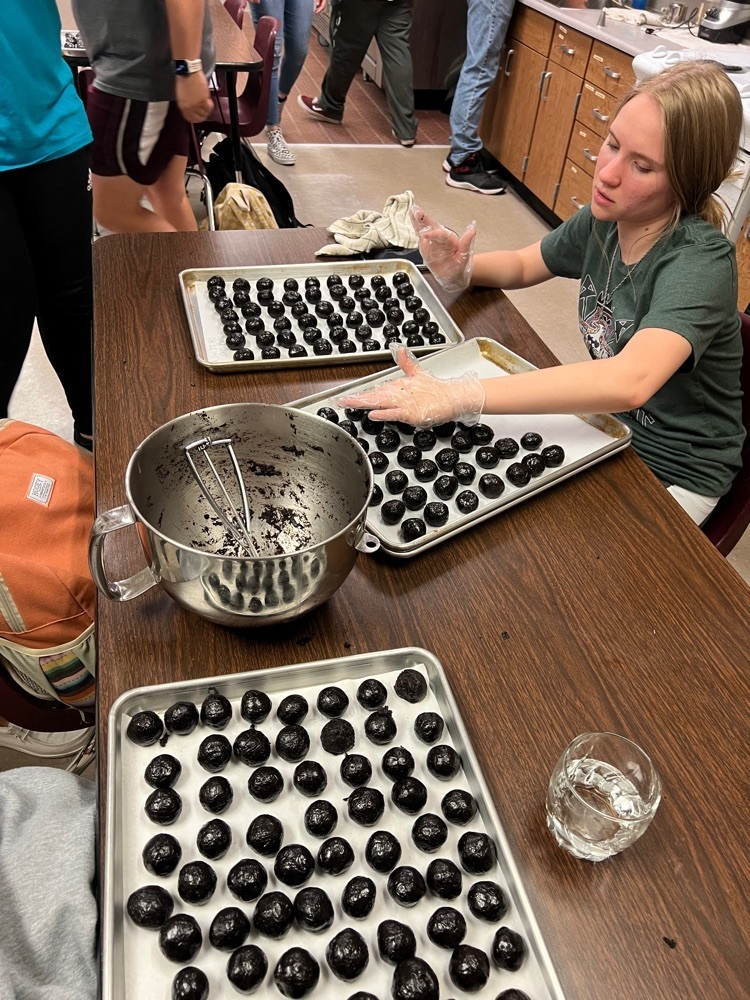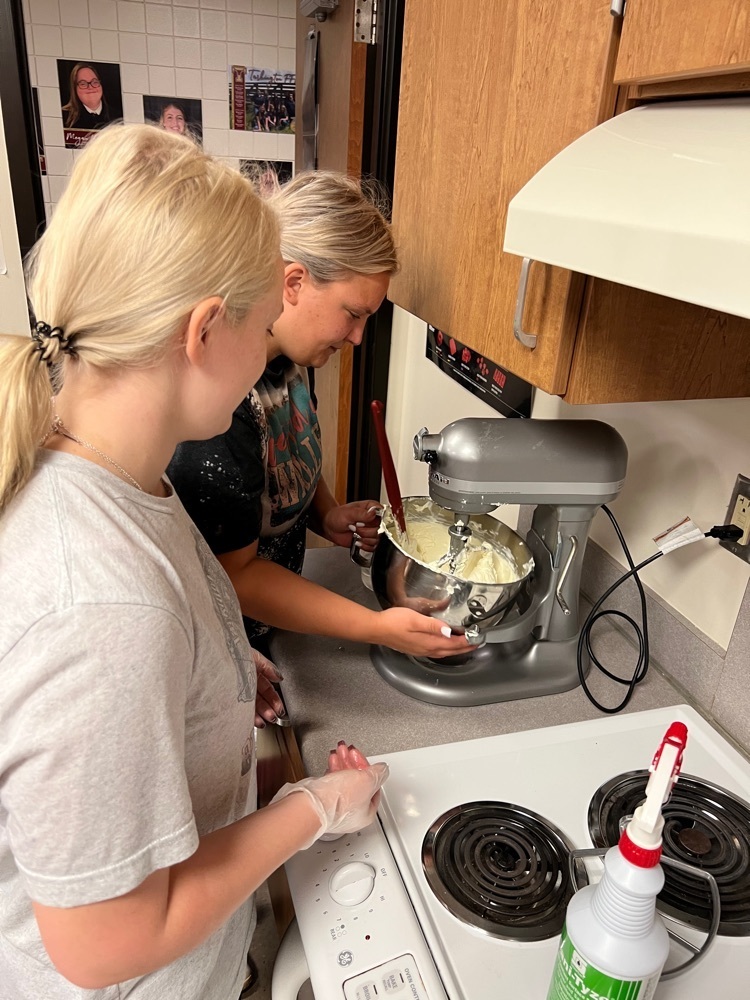 It's a GREAT day to be a Longhorn! Congratulations to Scout Payne! Scout signed to play softball for Concordia University. We are so very proud of Scout and excited to see all of the great things she accomplishes.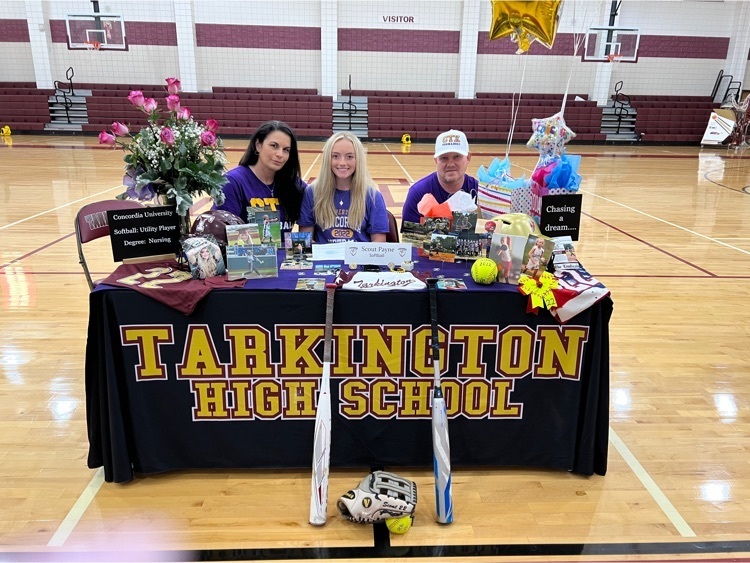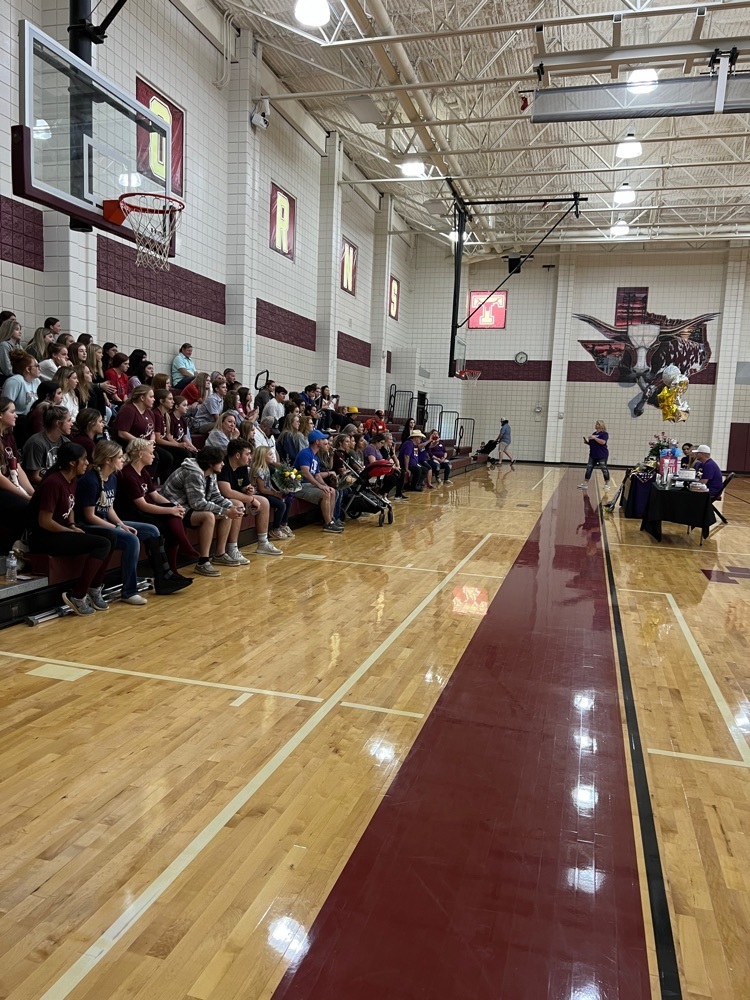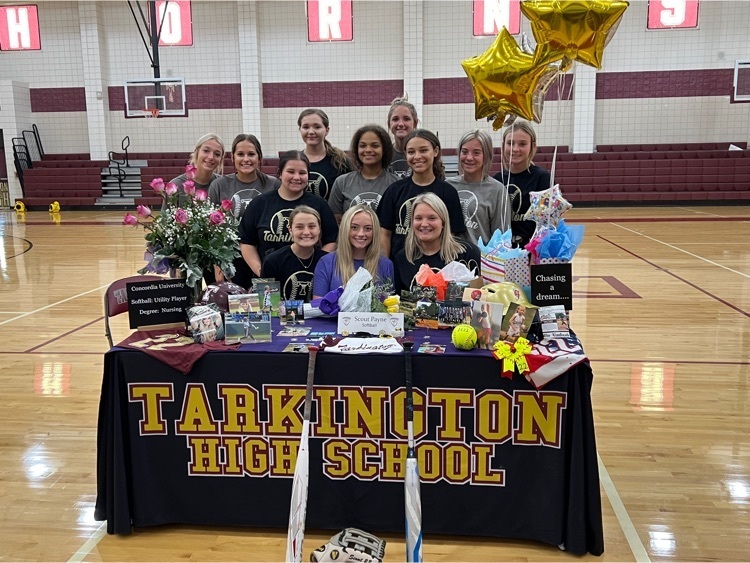 Proud Senior, Brylee Holmes, one of many 2022 seniors, was the first student who introduced herself to me when I arrived at the high school for a tour on Friday AND made a point to find me and introduce herself to me again at the fundraiser on Saturday! She exudes a positive spirit and has served as homecoming queen. I'm sure she is one of many leaders in TISD, and I can't wait to meet you all. Dr. Elna Davis Superintendent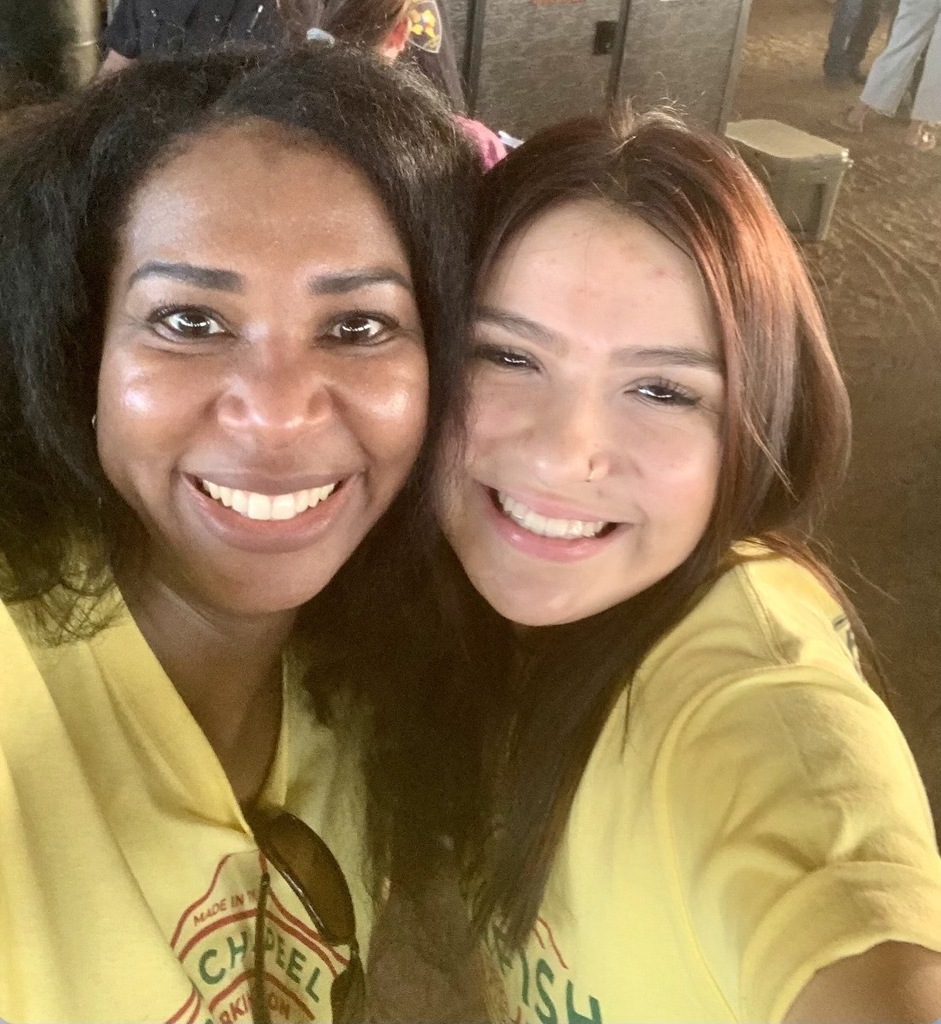 The M Club fundraiser in Tarkington this weekend was AMAZING! Funds raised will help EVERY senior with college/career plans after graduation. The love in the arena for the students was inspiring. The generosity of our community took my breath away. Tarkington ISD not only has great friends in our board members, but also has friends in life-long residents devoted to our success. I learned from a board member in Grand Prairie that the way you spell LOVE is T-I-M-E. There was so much love in the arena as you gave your time, talents, and resources for our students! In action, I saw Longhorns for Life! Dr. Elna Davis Superintendent

Important Dates THS!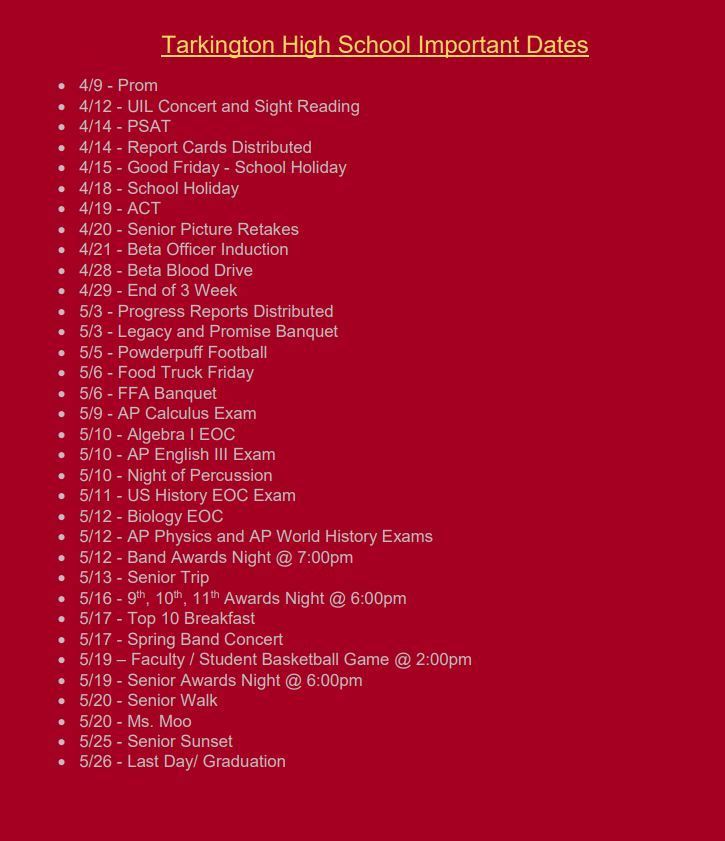 I am now the proud and very excited Superintendent of Tarkington ISD. I am looking forward to getting to know our Tarkington family and all facets of our community, and over time, I'm excited for you to get to know me as well. I believe the strength of unity is as close as we can get to a superpower. I can't wait to meet the wonderful students, dedicated staff, caring parents, and the courageous community of Tarkington. Together, we are going to continue to build, learn, and grow on all the successes already celebrated. I am humbled to be selected to serve in this capacity, and I look forward to celebrating many more wins together. A heartfelt thank you to our esteemed Board of Trustees for extending your faith in me on behalf of the community. Additional thanks to Leasor Crass, P.C., as well as Cory Hartsfield and TCG, for the important role you all played in this culminating moment. I look forward to serving in Tarkington ISD where we believe "success is an everyday event". To Dr. Keith, I wish you all the best in this next chapter of your life. Go Longhorns! Elna Davis, Ed.D. Superintendent of Schools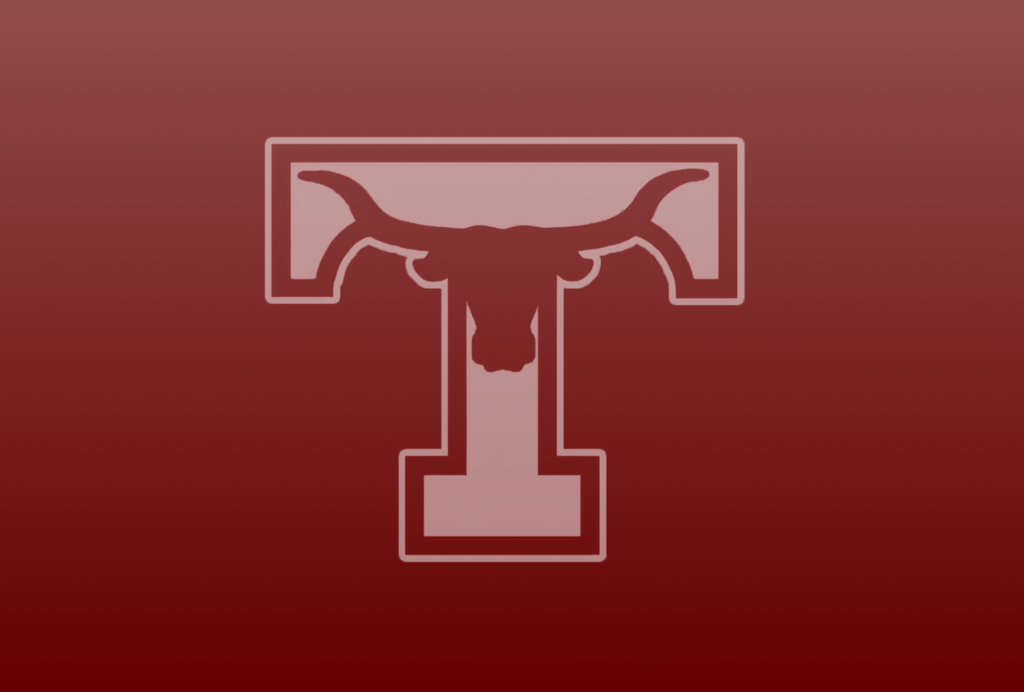 This week is National Assistant Principals Week. Every April we recognize the significant role assistant principals play in the overall academic achievement of students nationwide. We honor the impact assistant principals have on the success of schools across the country. This week, THS honors our very own Assistant Principal, Mr. Shelton. Mr. Shelton is a Tarkington native and we appreciate his love for our community, campus, faculty, and students.

Congratulations to THS Head Basketball Coach, Jack Sizemore, on his selection as Head Coach of the West All Stars in the Southeast Texas Coaches Association All Star game on June 16th! We are so proud of you coach!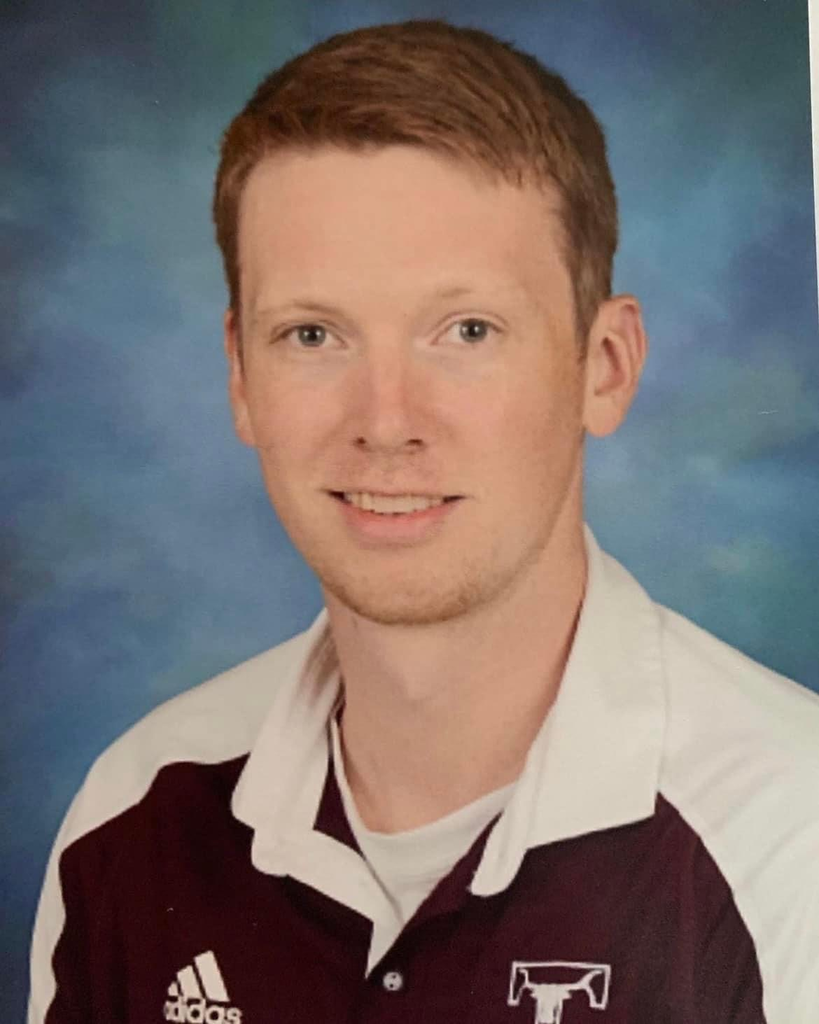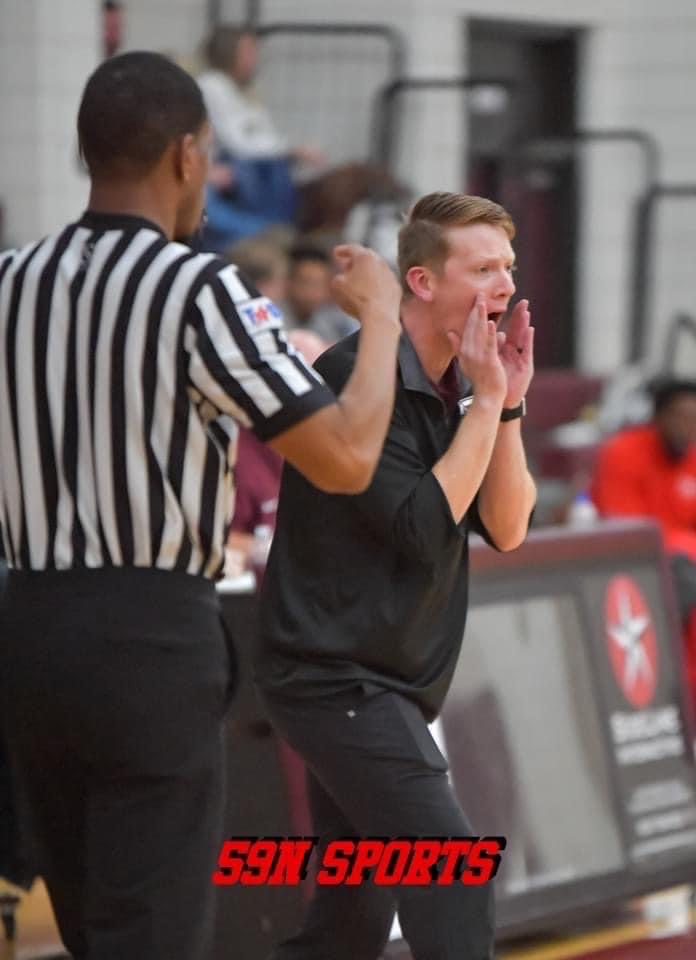 THS would like to thank the following sponsors who made this year's Forever Changed a success: Tarkington Volunteer Fire Department, HCA Houston Healthcare Air Life, Allegiance Mobile Health, Liberty Country Constable's Office Pct. 5, Texas DPS, Emergency Hospital Systems, J& J Wrecker, Pace Stancil Funeral Home, Calvary Baptist Church, and FC Tactics Uniforms. We are so blessed to live in a community that volunteers their time and resources to our students! On 3/31 all of the above mentioned orchestrated the Forever Changed activities. See the YouTube video link below! Then, on 4/1, all juniors and seniors attended an assembly where they heard from Kathy Hernandez, the mother of Casey Hastings who was killed in a drunk driving accident. They also heard from a survivor of the accident, Mr. Semien and the challenges he has faced as a result of his paralysis. We are wishing all of our students a fun and SAFE prom this Saturday, April 9th!
https://youtu.be/nDXBV6Mg7-Y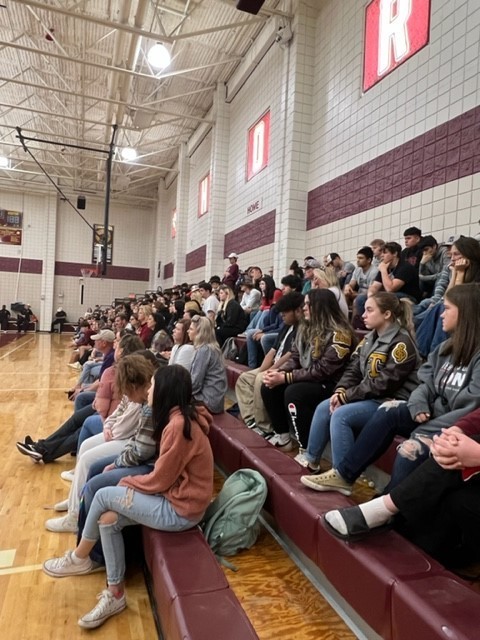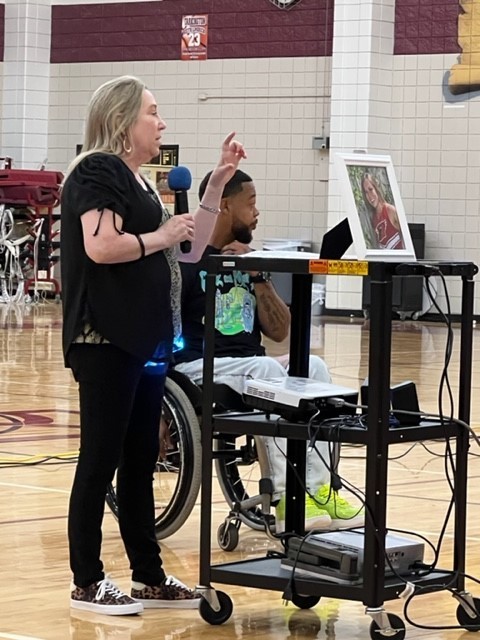 A HUGE congratulations to Grant Wright who signed to play football at Muskingum University! We are so proud of you, Grant! It's a GREAT DAY to be a Longhorn!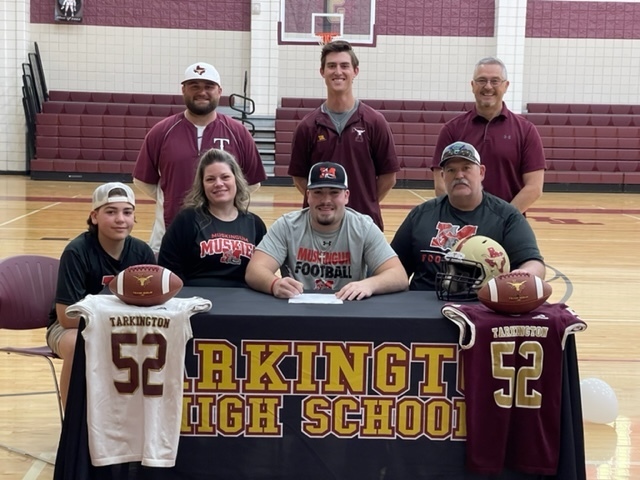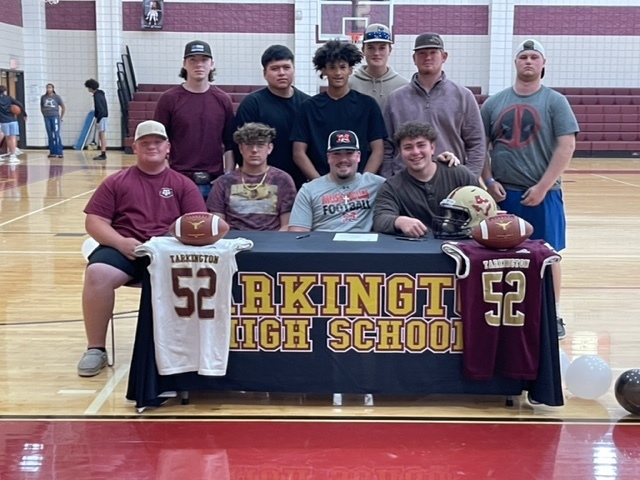 The Tarkington FFA livestock judging team traveled to SFA today and competes with teams from across Texas. The team is made up of Nathan Wells, Mia Shew, Kaylee Perdue and Beth Lambert. They placed 10th as a team with Beth Lambert placing 12th high point individual. Great Job Team!