Today is National School Resource Officer Day. We want to thank our Resource Officers for keeping our students and schools safe.


The TISD Board of Trustees approved the 2023-24 Academic Calendar. It will be the start of a 4-Day School Week 3 year Pilot Program. Next year student instruction will start promptly at 7:50AM on all campuses and end at 3:55 PM. If you have any questions, please email
info@tarkingtonisd.net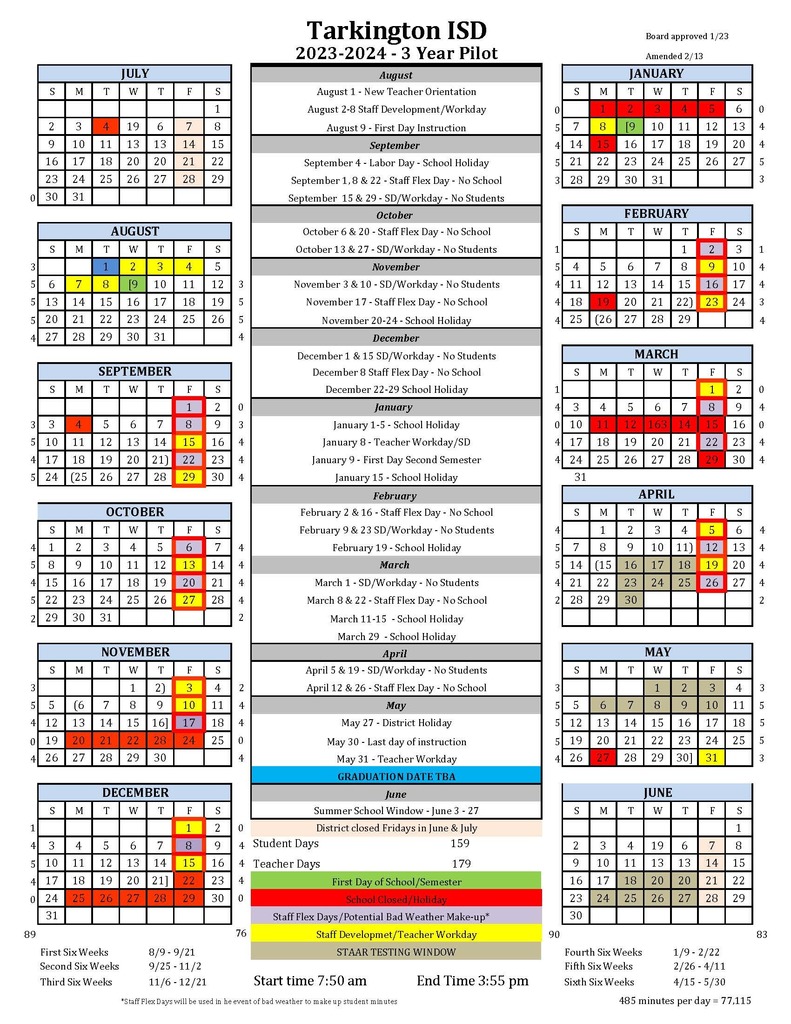 This week is National Counselors Week! We want to thank each of our Counselors for all that they do!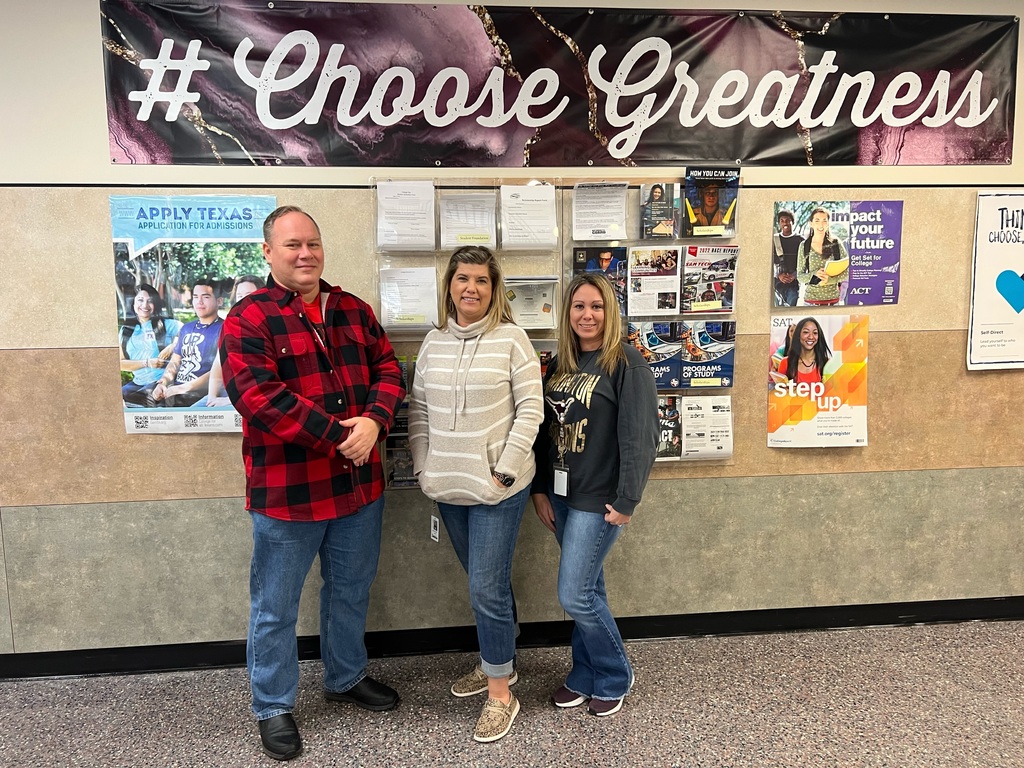 The THS Softball game for tomorrow has been cancelled.

The TISD Board of Trustees has approved the 4-Day School Week Pilot Program for 2023-2024. Calendar to be released soon.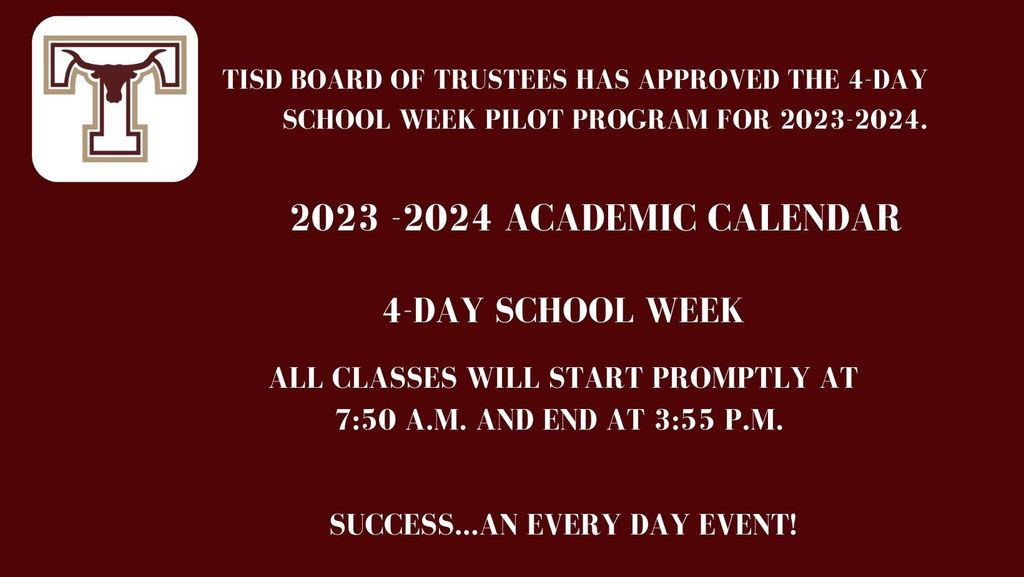 2nd graders were "glow" happy about the 100th day of school!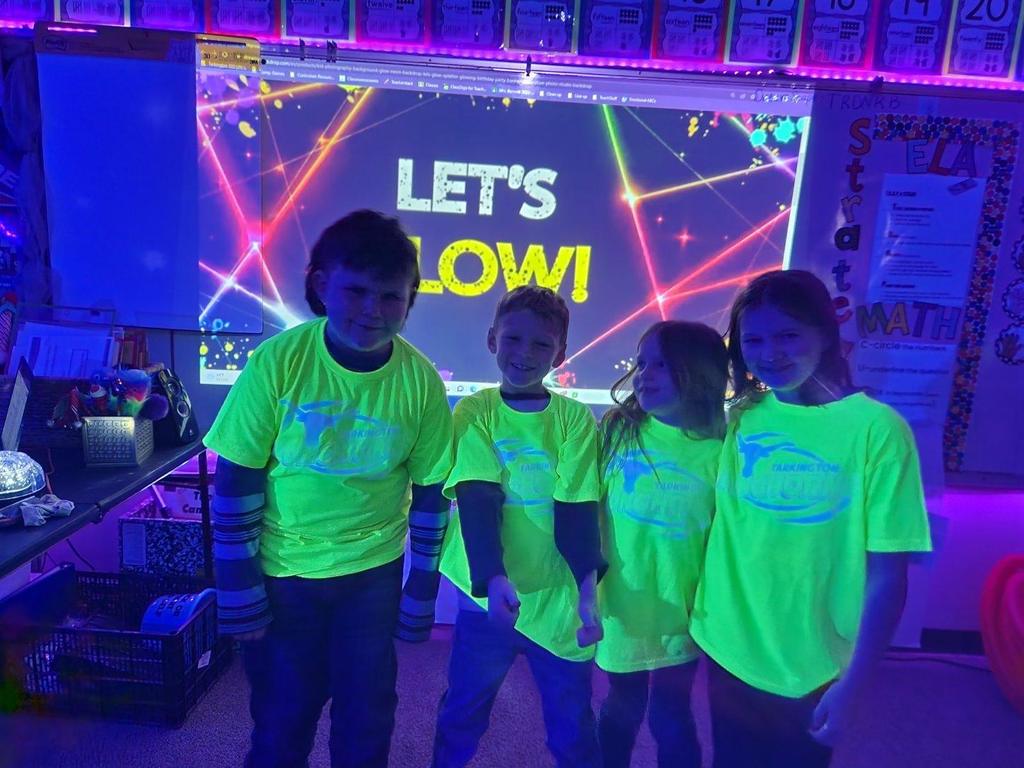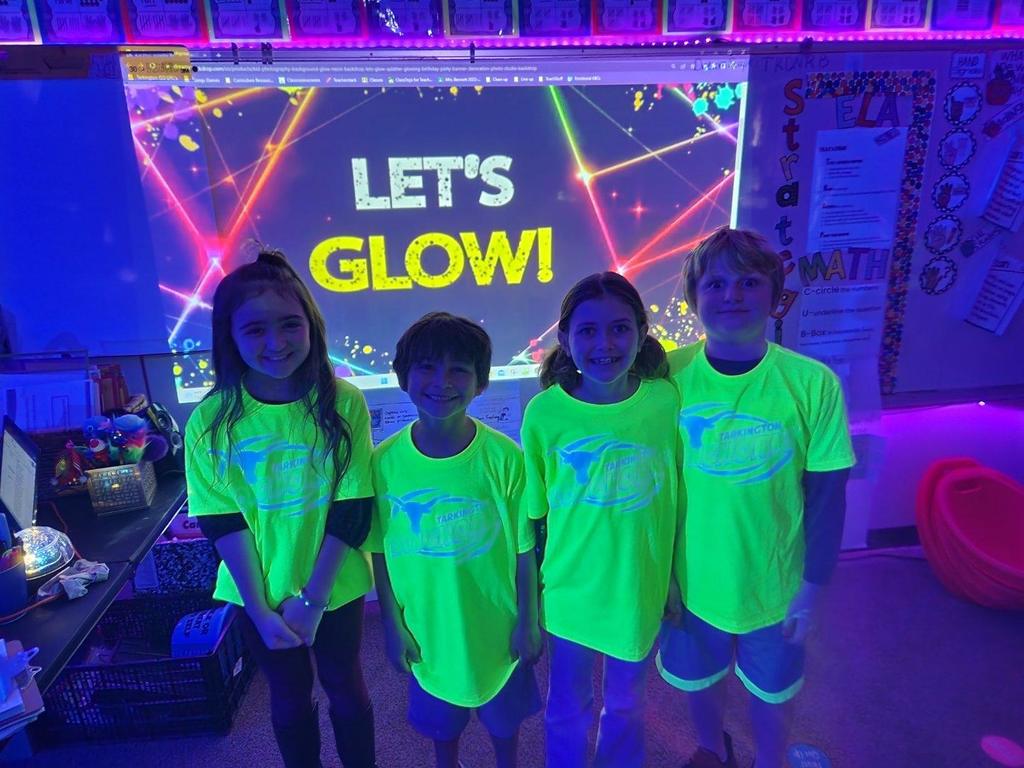 *UPDATE - After a final review of problematic roads this morning completed by 6:30 AM, last night's drainage into the subdivision serviced by BUS 22 may have several families affected by flood waters, please expect a delay and further communication will be provided by our transportation department beginning at approximately 8:00 AM. Thank you for your patience. *After several hours of monitoring the weather and driving problematic roads in TISD, we believe we can safely pick up and deliver all our students. We will be monitoring the weather closely this week as it appears we have more storms ahead. That said, if you are experiencing unsafe conditions that make it impossible for your child to join us for school tomorrow, please know that we recognize that you—as a parent—are the first and final decision maker for your child. If your decision is to keep your student home, please remember to send an absence note to the school upon your child's return, as you would for any other absence.

Strong positive leadership, responsibility, integrity, citizenship, and kindness are words that describe the Student of Character. Monday January 23, 2023, we recognized two students from each campus that exemplify the attributes of a Student of Character.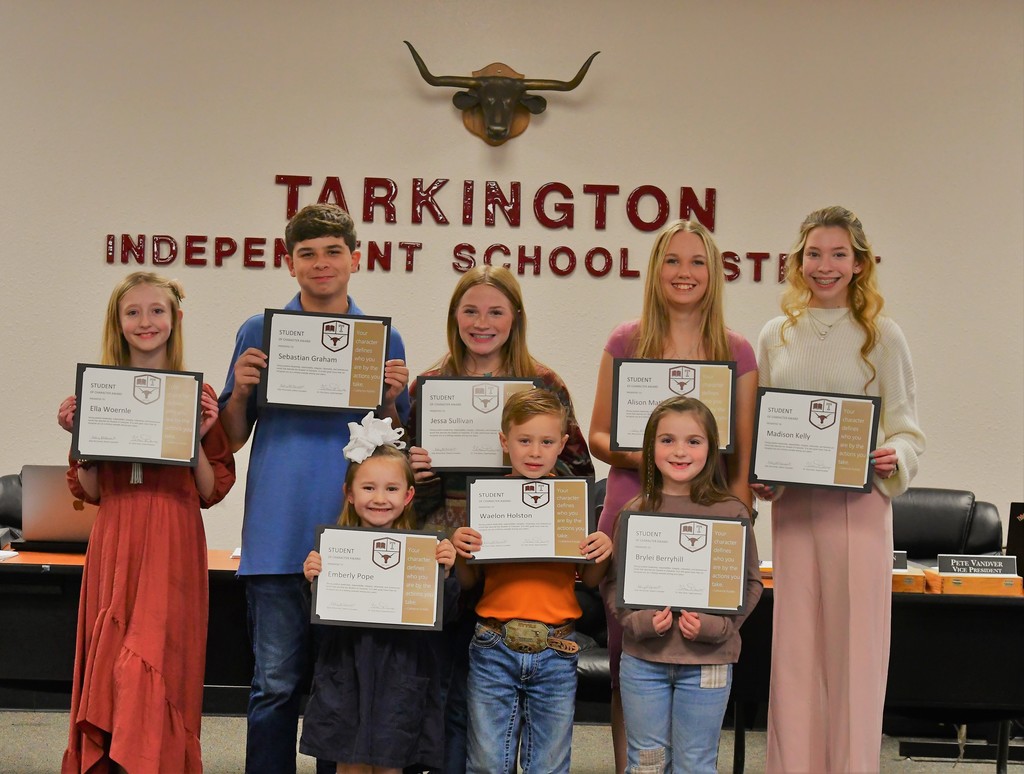 Come celebrate our THS Lady Longhorn Seniors before the varsity game tonight. Celebration will begin at approximately 5:30 p.m.

All PK-3 Parents join us for Longhorn Literacy Bag Launch!

TISD Families, We are scheduled to release on time at all schools; however, due to rain and road conditions, bus drop off times may be a little delayed. Thank you for your support.

All after school activities have been cancelled for Tuesday January 24, 2023. JV boys & girls basketball games are canceled @ Coldspring. Varsity Girls play at 6pm & Varsity boys to follow at Coldspring. We will continue to monitor the weather and keep you posted!

Congratulations to Mrs. Burton and Ms. Lambert on their recent wins for Perfect Attendance in the 3rd 6 weeks of 2022-2023! Their dedication to TISD is much appreciated!

Tarkington ISD will be holding a Substitute Teacher Training on February 1, 2023 at 1:00PM in the Administration Board Room. If you are interested in becoming a Substitute Teacher for TISD, please fill out the online application under Job Postings. If you have any questions, please call 281-592-8781.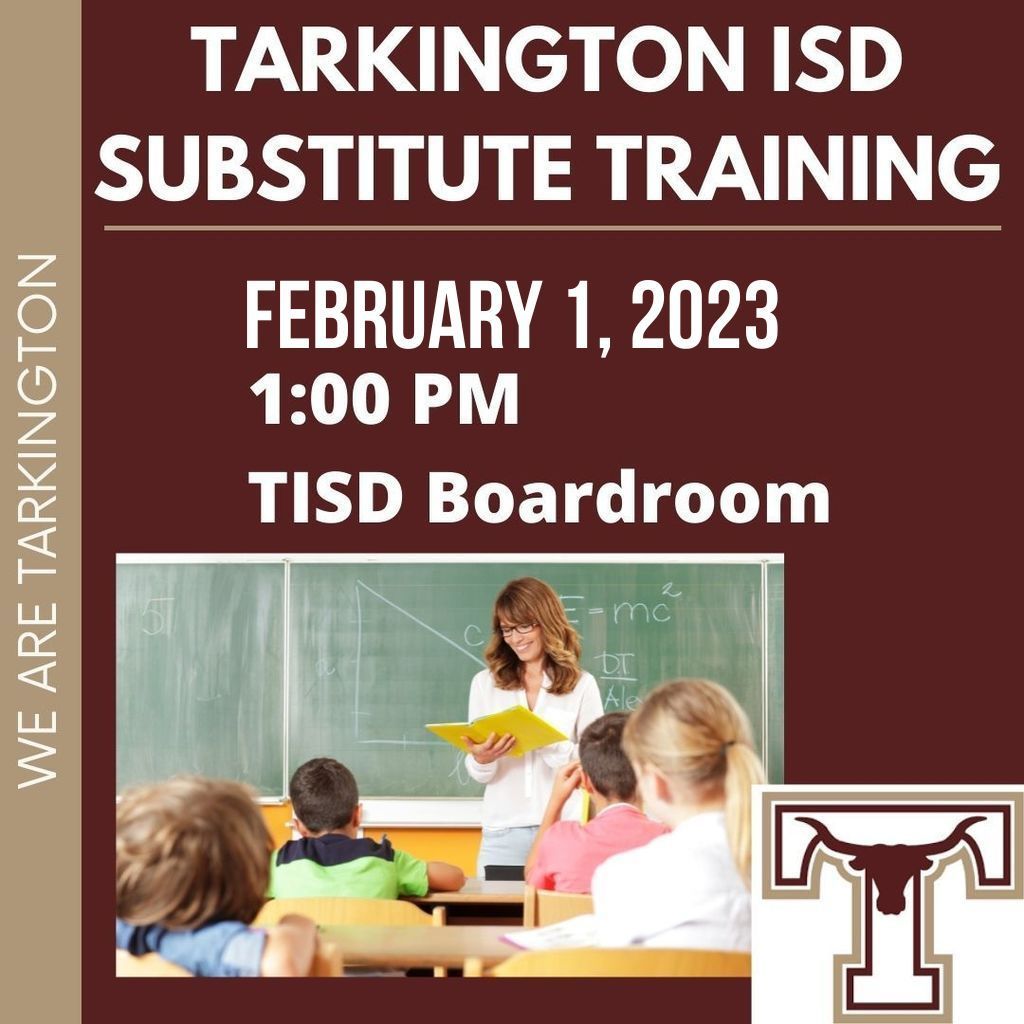 Tune in to 95.3 KORG for a live broadcast of our THS girls and boys basketball games. 6pm tip off against New Waverly tomorrow, January 17, 2023. Come out and support you Ladyhorns and Longhorns.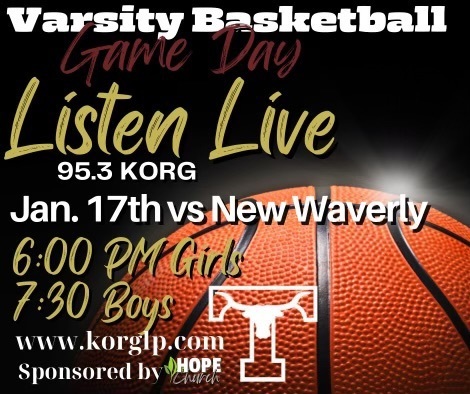 Reminder: No classes today, January 16, 2023. See you all tomorrow!

Mrs. Keith's sixth period English class typing papers for the "one word" challenge and explaining what their "one word" means to them.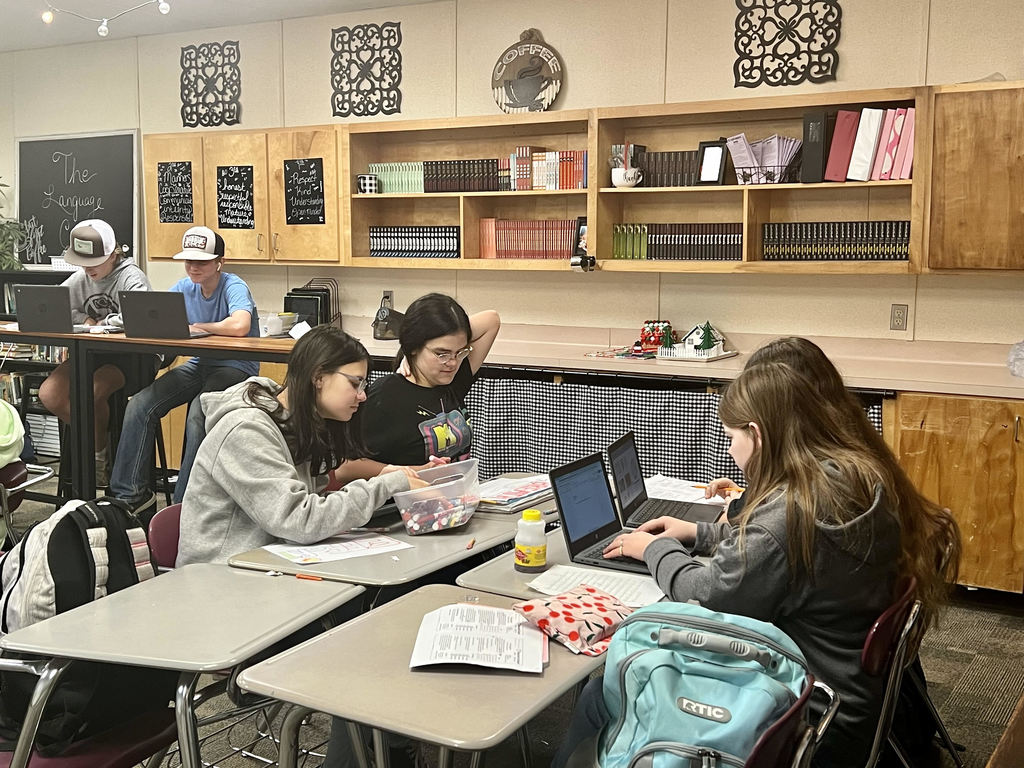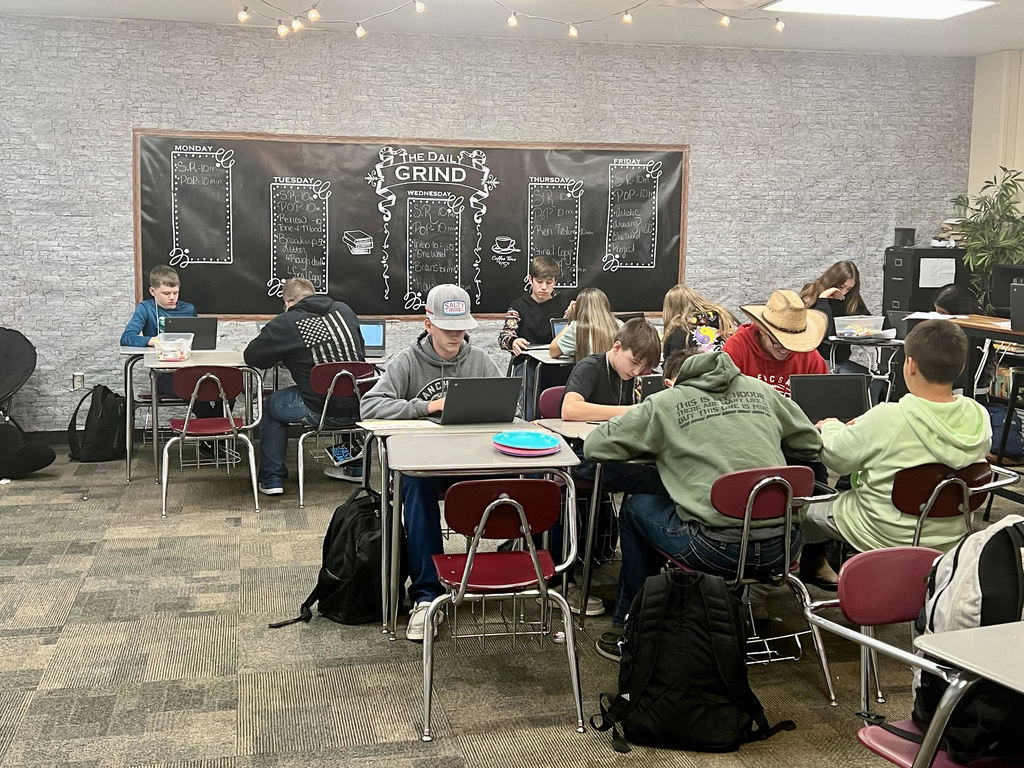 Reminder: Our offices and school will be closed January 16, 2023.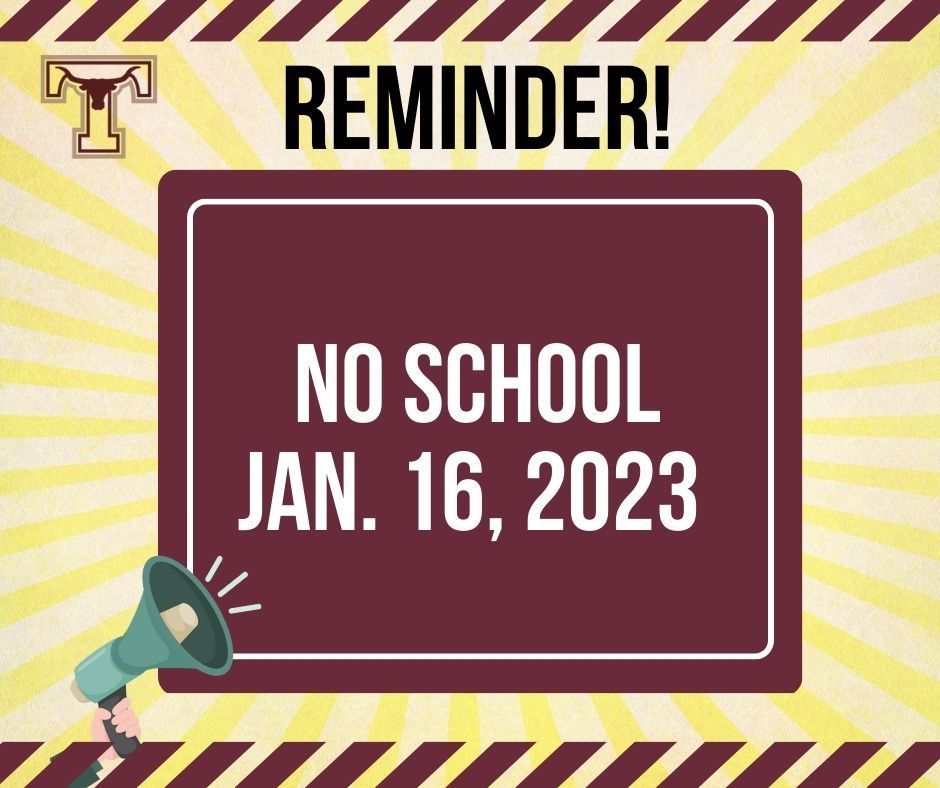 On Monday the TECS & TES Team enjoyed getting to hear stories about Christmas break and… what about those homemade cinnamon rolls! It is such a good thing when we have community members and organizations that take the time to show us how much they appreciate what we do. Cornerstone Church wanted us to know how much we are appreciated and that is a good thing.