It's a great day to be a Longhorn! We are so proud to announce our latest TEA District Accreditation Rating. Tarkington ISD overall earns a B! We've also earned an A in Financial Accountability!
Congratulations Tarkington High School for earning a B as well as special distinction for Academic Achievement in Social Studies.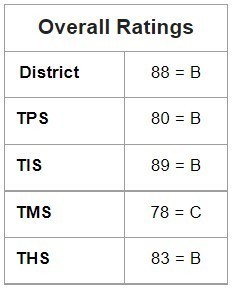 We are so thankful for our amazing Longhorn staff and students who helped reach these grades. We are making success an everyday event here in Tarkington!
For further information into our districts statistics and rankings, please visit txschools.gov website.